International Bee Research Association
Informing bee researchers, beekeepers and policy makers of the latest understanding about bees and beekeeping
International Bee Research Association
Informing bee researchers, beekeepers and policy makers of the latest understanding about bees and beekeeping
International Bee Research Association
Informing bee researchers, beekeepers and policy makers of the latest understanding about bees and beekeeping
International Bee Research Association
Informing bee researchers, beekeepers and policy makers of the latest understanding about bees and beekeeping

Search Journal of Apicultural Research
You can use this function to search all our current and back issues of Journal of Apicultural Research

Search Bee World
You can use this function to search all our current and back issues of Bee World

Search the Bookshop
You can use this function to search for any items in our bookshop
Produce digital and printed journals
At IBRA we have been producing journals on bee information for over 150 years. Sign up above to access them.
Scientific Information databases
IBRA has one of the largest databases of scientific information on bees and bee-related interests in the world.
Publish books on bee-related subjects
IBRA is internationally recognised as the world's primary source and foremost provider of information on bees.


IBRA congratulates Birgit Gessler from the #unihohenheim (Germany) for the best student presentation at the 2020 #COLOSS conference. This award comes with a
one-year subscription to IBRA's #Bee World! https://t.co/tfwu0JSsba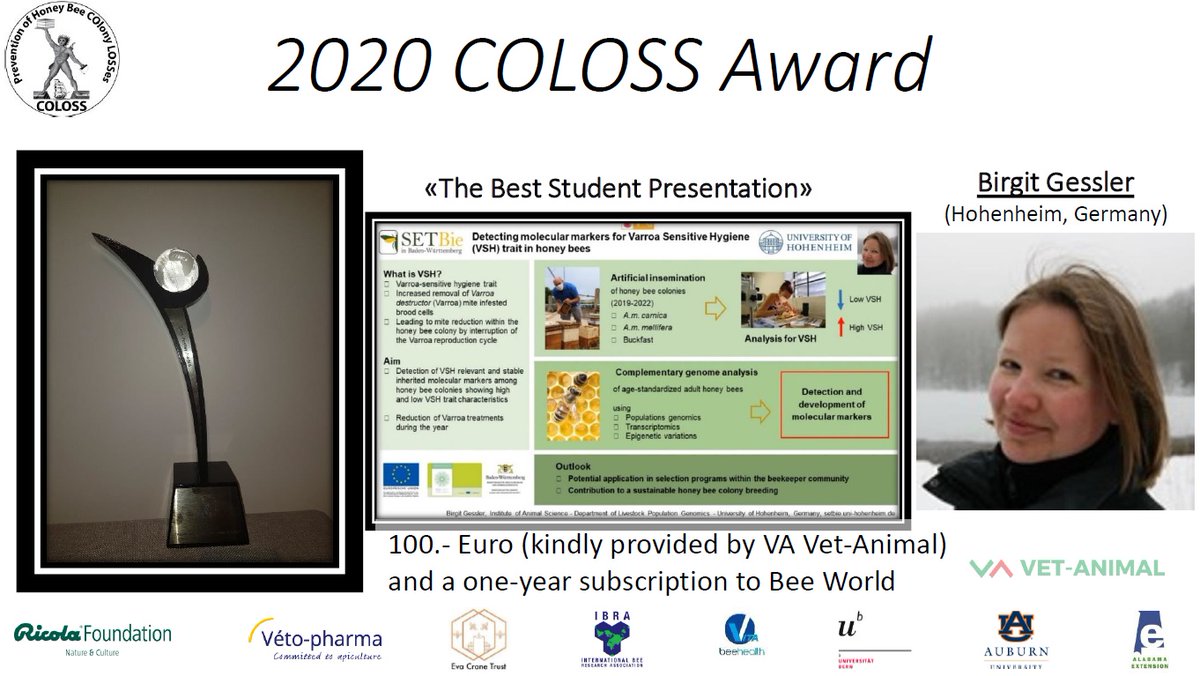 The 5th issue 2020 of the Journal of Apicultural Research is published online and is being mailed members. It includes 37 articles on a multitude of topics.
https://t.co/s0dZFy8nKf
Join IBRA https://t.co/k5BOb4xxi4 to gain access to all papers and the entire back catalogue.