International Bee Research Association
Informing bee researchers, beekeepers and policy makers of the latest understanding about bees and beekeeping
International Bee Research Association
Informing bee researchers, beekeepers and policy makers of the latest understanding about bees and beekeeping
International Bee Research Association
Informing bee researchers, beekeepers and policy makers of the latest understanding about bees and beekeeping
International Bee Research Association
Informing bee researchers, beekeepers and policy makers of the latest understanding about bees and beekeeping

Search Journal of 
Apicultural Research
You can use this function to search all our current and back issues of Journal of Apicultural Research

Search Bee World
You can use this function to search all our current and back issues of Bee World

Search the Bookshop
You can use this function to search for any items in our bookshop
Produce digital and printed journals
At IBRA we have been producing journals on bee information for over 70 years. Sign up above to access them.
Scientific Information databases
IBRA has one of the largest databases of scientific information on bees and bee-related interests in the world.
Publish books on bee-related subjects
IBRA is internationally recognised as the world's primary source and foremost provider of information on bees.

Another summer read suggest by David De Jong and Tiago Maurício Francoy in Bee World: https://t.co/NHWJqf25pR https://t.co/v7M8Iue2kU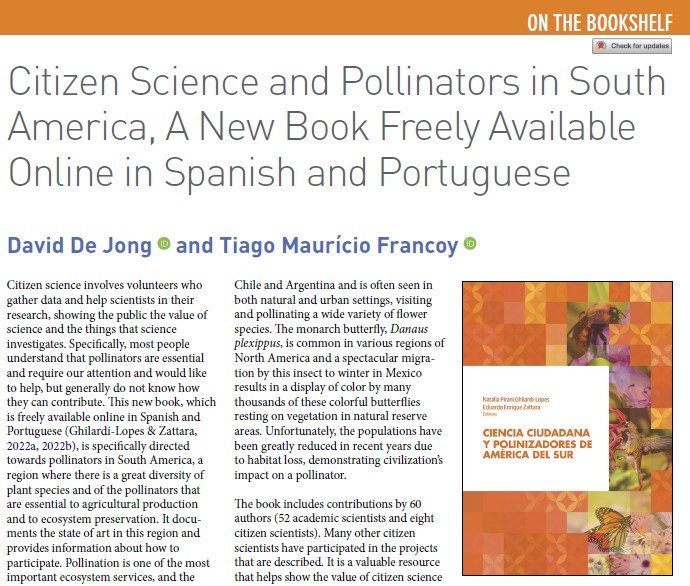 Bee World issue 99.3 (which has just been published online and will be sent to subscribers soon) includes a long Bee World review for the summer: Sour Honeys from 57 Species of Stingless Bees in 18 Countries by Patricia Vit https://t.co/ad29pvigIw